Good morning everyone!
I worked out along Tama River running between Tokyo and Kanagawa (Kawasaki city)
This was the first time for me running from the house all the way to here. I didn't have many chances to work out these days. But running along the river was so fresh to me. The temperature was proper for exercise so I felt nice.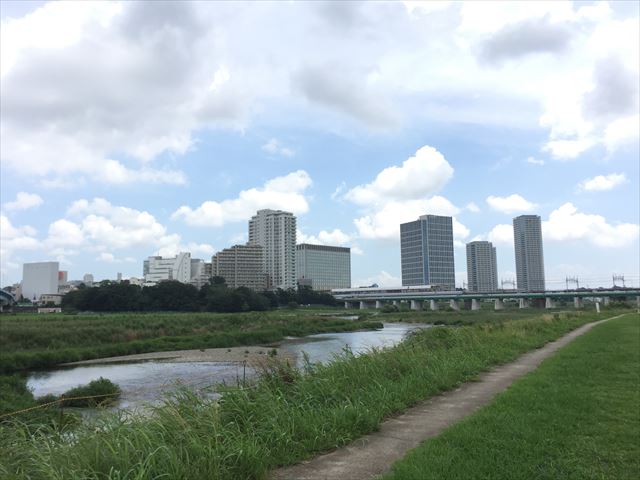 This is Tama River. You can see Tokyu Dennentoshi Line and Ooimachi Line over there. If you go across the river, you will be in Setagaya ward, Tokyo.
Tama River Fireworks festival will take place on 19th August this year. You have to compete with somebody to get your place.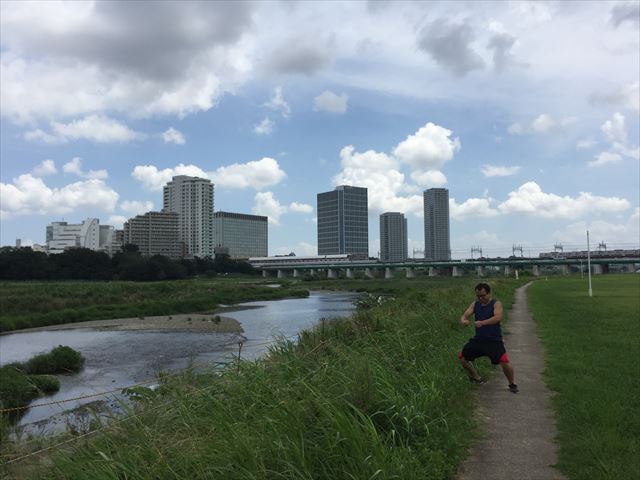 Mr. Mori, one of our staff, is appealing his muscle…To be honest, I don't see it clearly.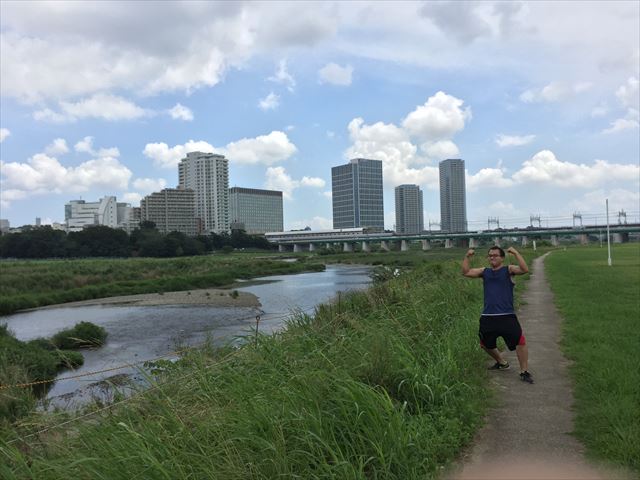 I don't see his muscle clearly again. But he is groovy.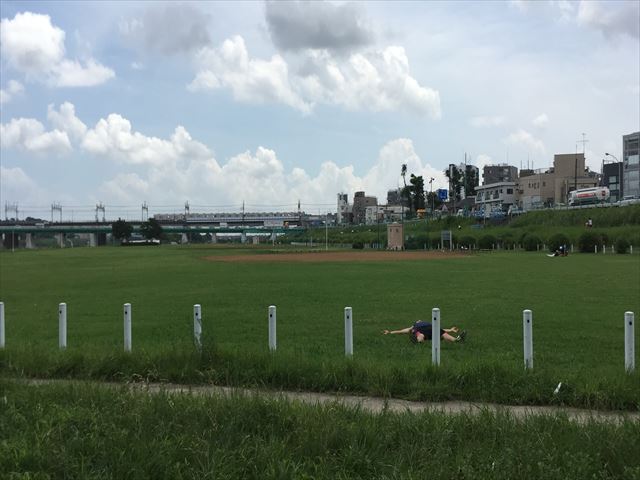 He worked out hard and was tired. He broke down from exhaustion. He is free…
When on weekends, many people do BBQ event, and kids play baseball games.
This huge space that people who love BBQ and running. You should make use of this area!
By the way, some of our sharehouses are very close to Tama River within a distance of walk (and of running).
The nearest sharehouse is "Firsthouse Futako-Tamagawa", 1~2 min walk to here.
And Firsthouse Mizonokuchi 100+a (opened in 2016) and Firsthouse Mizonokuchi 100+b (opened in 2017)
All sharehouses are popular among foreigners because of access to Shibuya and other areas in Tokyo.
Japanese also live in these sharehouses and most of them want to learn English or other languages. And they say they want to meet friendly people!
Let's run together!!