Room viewing from anywhere with your PC or smartphone!Now accepting online inspection!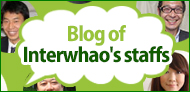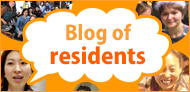 Recommended House!
Renewal Open in March 20th!!

Firsthouse Haneda Otorii is close to the entrance to the world which is Haneda Intenational Terminal station with 4 min for 3 stops. Also, you can come to the house without waiting for the traffic light with only 3 min walk. 14 min for Shinagawa station, and 28 min for Higashi Ginza station.

In this nice place for a good for international job, a room in the 2nd floor is 13.8㎡, and one in the 1st floor is 12㎡. The shower room and water sink is only for women in the 2nd floor.

Firsthouse Omori is only 8 min walk from Omori station in JR Keihin Tohoku Line where it is 2 next stops from Shinagawa station. You can go to Yokohama station by train for 18 min. Therefore, it's very easy to go not only to Tokyo direction but to Yokohama area!Supermarkets, convenience stores, and drug store are very close to the sharehouse so this environment must be convenient compared to other areas in Omori.  Common spaces and some rooms have been renovated in 2017, so you may really like this sharehouse!

The size of all rooms are about 10㎡ with good sunshine!! Shower rooms and bathrooms are separated in men and women. And the entrance is electric auto-locked so the security is good!! Since it is close to the station, it is convenient to go for shopping at a supermarket, convenience stores, book stores, drug stores, cafes, and so on.
Firsthouse Haneda
You can buy anything you need for your daily life near the station.DVD rental shops, spas, convenience stores! A convenient place!
Rent
¥46,500~57,000
○Handling fee(Only in checking-in) 20,000yen
○Utility fee(Every month) 12,000yen
○Shared by 2 persons(Every month) add 10,000yen
Transpotation
keihinnkyuukou line ootorii-station 4min
For Main Station
For shinagawa 15min
For kawasaki 12min
Room size
4.5~ 6tatami mats
Number of rooms
10
Structer
Raber
Floors
3
Car parking
none
Bike parking
Available
Room Facilities
Electricity/Air condionaer/Refrigerrator/internet
Common Facilities
Kitchen/Cooking utensils/Toilet/Shower/Laundry

House manager
Mori
(English:OK)
Otorii is foot four minutes to Shinagawa for 15 minutes.It is convenient for commuting / attending school to the metropolitan area
4-minute walk from the station.15 minutes for Shinagawa from Otorii. Convenient location to commute to center of Tokyo.
There are some convenience stores, fast-food stores, restaurants, Tsutaya around the station, parks, a branch of ward office, facilities like library, a spa in the walking distance from the house.


Availability
Room Numbre
Rent
Utility
(enery month)
handing fee
(only checking in)
Total initial
Room size
Availability
Inquiry
101
¥54,800
¥12,000
¥20,000
¥86,800
6 tatami-mats
Available
102
¥54,800
¥12,000
¥20,000
¥86,800
6 tatami-mats
Not Availabile
103
¥54,800
¥12,000
¥20,000
¥86,800
6 tatami-mats
Not Availabile
104
¥54,800
¥12,000
¥20,000
¥86,800
6 tatami-mats
Not Availabile
105
¥52,800
¥12,000
¥20,000
¥84,800
6 tatami-mats
Not Availabile
106
¥46,500
¥12,000
¥20,000
¥78,500
4.5 tatami-mats
Not Availabile
201
¥57,000
¥12,000
¥20,000
¥89,000
6 tatami-mats
Not Availabile
202
¥57,000
¥12,000
¥20,000
¥89,000
6 tatami-mats
Not Availabile
203
¥57,000
¥12,000
¥20,000
¥89,000
6 tatami-mats
Available
204
¥57,000
¥12,000
¥20,000
¥89,000
6 tatami-mats
Not Availabile
Find Share Houses
Location Search
Easy access to
Search from the rent
Features search