Room viewing from anywhere with your PC or smartphone!Now accepting online inspection!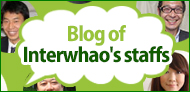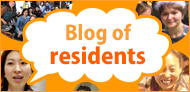 Recommended House!
Renewal Open in March 20th!!

Firsthouse Haneda Otorii is close to the entrance to the world which is Haneda Intenational Terminal station with 4 min for 3 stops. Also, you can come to the house without waiting for the traffic light with only 3 min walk. 14 min for Shinagawa station, and 28 min for Higashi Ginza station.

In this nice place for a good for international job, a room in the 2nd floor is 13.8㎡, and one in the 1st floor is 12㎡. The shower room and water sink is only for women in the 2nd floor.

Firsthouse Omori is only 8 min walk from Omori station in JR Keihin Tohoku Line where it is 2 next stops from Shinagawa station. You can go to Yokohama station by train for 18 min. Therefore, it's very easy to go not only to Tokyo direction but to Yokohama area!Supermarkets, convenience stores, and drug store are very close to the sharehouse so this environment must be convenient compared to other areas in Omori.  Common spaces and some rooms have been renovated in 2017, so you may really like this sharehouse!

The size of all rooms are about 10㎡ with good sunshine!! Shower rooms and bathrooms are separated in men and women. And the entrance is electric auto-locked so the security is good!! Since it is close to the station, it is convenient to go for shopping at a supermarket, convenience stores, book stores, drug stores, cafes, and so on.

About Business
Q.For renting a room, there are residential information, seal certificate, etc needed. But what things are required to bring?

A.

We will have a copy of residential card, passport, and visa.

Q.Is there age limit to move in?

A.

Those who are between 18 and 45 years old can move in.

Q.If the rent is discounted, until when will be valid?

A.

If you are not the one who delay in payment and is troublesome for other residents, you can keep making use of it.
But the campaign varies depending on a detail of campaign. So please inquiry for more details.

Q.Is sublease possible?

A.

No, but if a contract is made by a company, its worker can live in.

Q.What's the minumum contract?

A.

At least 1 month. If a contract is for more than 1 month, we will calculate a daily rent as well.

Q.How much is the initial fee?

A.

It cost 30,000 yen as handling fee and 1 month rent.

Q.How to pay a rent?

A.

When you move in, you can pay in cash. But please transfer the rent next time.

Q.Does it cost for renewing a contract?

A.

No, you don't have to pay any when you renew a contract.

Q.Any deposit?

A.

We don't charge you a deposit, brokerage fee, or other extra fee but only 30,000 yen as handling fee.

Q.What's the ratio of foreigners?

A.

The average is 45% of foreigners in our properties. Most of them are exchange students or school teachers from overseas.

Q.What's the ratio of sex?

A.

Excepting for women only sharehouses, about 50% of residents are women.

Our sharehouses have showers and toilets for women only.
About Sharehouse Life
Q.Do I have to prepare and replace the toilet paper and dish detergent?

A.

We will prepare and replace them.

Q.When I move out, when do we have to notify?

A.

Please notify us 1 month before. If you notify less than 1 month, you need to pay 1 month rent from the date you notify us.
(If you notify us on April 1st that you move out on April 15th, you need to pay the rent for by the end of April.)

Q.Is there any fees to pay other than rent?

A.

【For sharehouse】
18,000 yen for common service fee including internet.
Also, washing machine is 200 yen, and dryers for 100 yen in each 20~30 min.

【For apartment】
18,000 yen as common service fee including maintenance fee. For utilities such as water, gas, electricity, and internet, people need to contract by themselves.

Q.What's inside of a room?

A.

【Sharehouse】
There are basic things in common spaces for a daily life.
It varies depending a sharehouse but there are kitchen, living room, shower room, microwave, gas oven, kitchen utensils, washing machine, dryer, and TV.

【Apartment】
There are some apartments that people can use washing machine by private, but some apartments that washing machine are shared by residents.

Q.How do I throw away the garbage?

A.

For private garbage, residents need to throw away by themselves.
Please follow the garbage local rule.

Q.Is there curfew? Also, is there any limit to use the common spaces?

A.

Please consider other residents especially late at night.

Q.Is there bicycle parking lot?

A.

Some of properties have parking lot but some don't. (Please inquiry for more details)

Q.I'm thinking of living with one more person. Is this possible?

A.

Possible. For sharehouse, 20,000 yen added to every monthly rent. For apartment, 5,000 yen added.
More than 3 people are not allowed.

Q.Can I invite a friend?

A.

Yes, you can. But if you stay 2 and more than 2 days, you will be charged (700 yen/ 1 day). In this case, please be sure to contact us.
If it's more than 10 days, it will be regarded as 2 people living, which means you need to pay additional 20,000 yen.

Q.Is shower room crowded?

A.

It's rare to be in line to use shower because residents' lifestyles are various.
Also, bigger sharehouses have some shower rooms.

Q.Is it noisy in a house?

A.

The noise that residents feel may vary from person to person, so we ask you to live with common sense when you move in.
If there is too much noise, the house manager will notify you to get the house better life each other.
We ask you to refrain from listening to loud music on your cell phone or loud voices in the middle of the night or early morning.

Q.If there is a person who you don't like?

A.

Since the share house is a shared life, we ask for minimum greetings, etc. and ask for manners.
In addition, you may need to have a generous consciousness that does not impose their own commitments and values.

Q.Is there any interaction in a house?

A.

Each property has a different style, so it can not be said unconditionally, but large properties have events led by our company every season, Other properties often have dinner together in the living room every night.
There is no rule that you have to interact, so please enjoy it according to your lifestyle.

Q.I'm not good at communicating, is that okay?

A.

Interwhao has a completely private room so you can keep your private.
Of course, some residents enjoy reading a book in the living room and enjoy their time alone.
Also, we regularly organize parties, so you can get to know them right away. If you have any problems, please consult with the house manager.
Find Share Houses
Location Search
Easy access to
Search from the rent
Features search