It was a traditional Setsubun day on Feb. 3rd, which made me decide to make an "Ehomaki (Sushi roll traditionally eaten at Setsubun night, believed it bringing good luck)" with residents at Firsthouse Mizonokuchi+a. Taking a lecture from a resident who used to be working in a sushi-restaurant…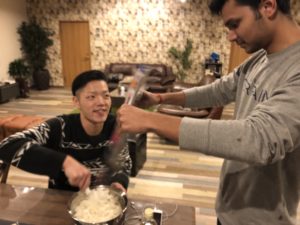 we got started with cooking vinegar-seasoning rice.
Looked like everyone was interested in the very first experience.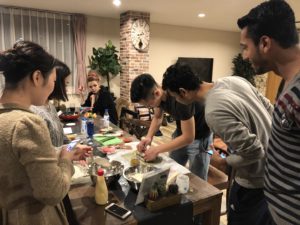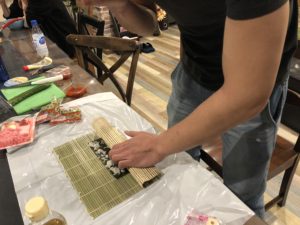 簀巻きでまきまき・・・
Rolling by a bamboo-made tool…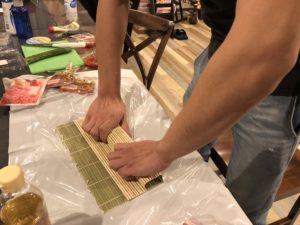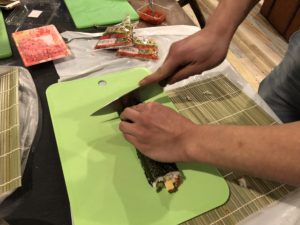 上手くできているかドキドキの瞬間!
It is a moment everyone was nervous, wondering if we did it or no.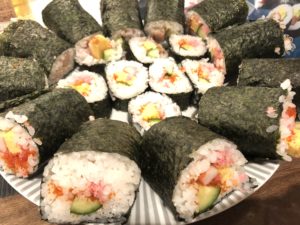 We did it ★ What a beautyyyyyyy!!!!!
Now what we need is turning to the right direction (traditionally, facing silently toward the year's lucky direction), wishing your dream, and eating and eating silently.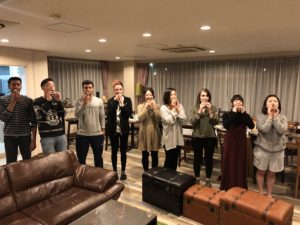 It was kind of weird and fun everyone followed the tradition and kept eating sushi silently… lol
In the middle, some couldn't resist the silence, so they started laughing or gesturing like, "Give me water, I am full, or is it OK to speak something???". Struggling with these, we ate them up!!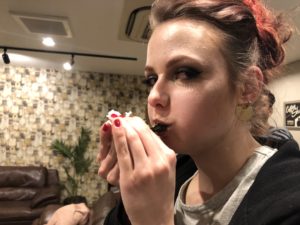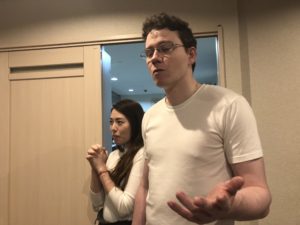 Do you wonder what I wished?? Good luck to the residents at Firsthouse Mizonokuchi this year, too!!