Hello, I'm Hinata.
It's already the end of November now and, as you know Christmas is coming soon! Time fries!
Today, we set up Christmas tree and decorated the living room in Firsthouse Tkaido-Suginami.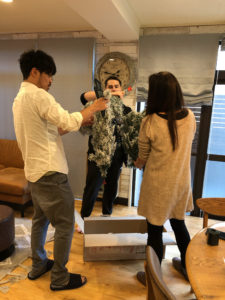 Firsthouse Takaido-Suginami is opened this year, and it means it's their first time to have Christmas party there.
Sounds great, and we'd like to make it special! Therefore, we bought special white tree thinking about this house.
Unfortunately, I forgot to take a picture of completed tree, but we have video for process to make it on our Instagram. Please check it!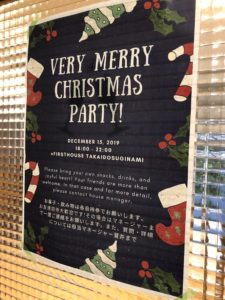 Now we are ready to have Verry Merry Christmas Party in Firsthouse Takaido-Suginami.
Moreover, we of course have exciting Christmas Party in other share house.
We are going to write down about that later.
Thank you for reading, and have a merry Christmas~