Firsthouse Takaido-Suginami short review!
Interwhao's international exchange sharehouse
Positive exchange and relaxing Tokyo life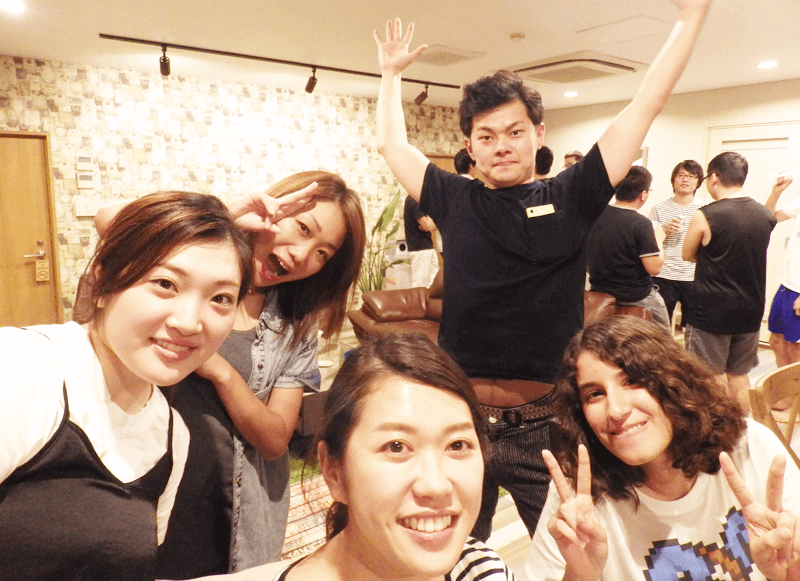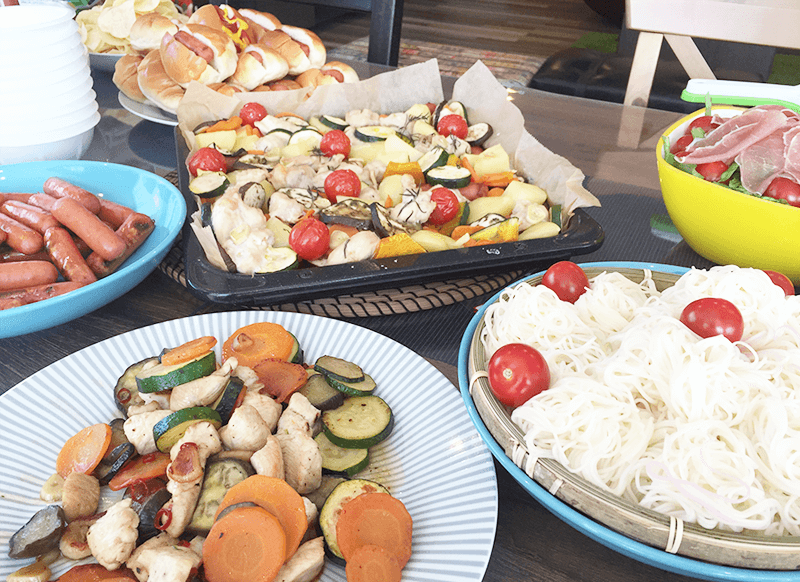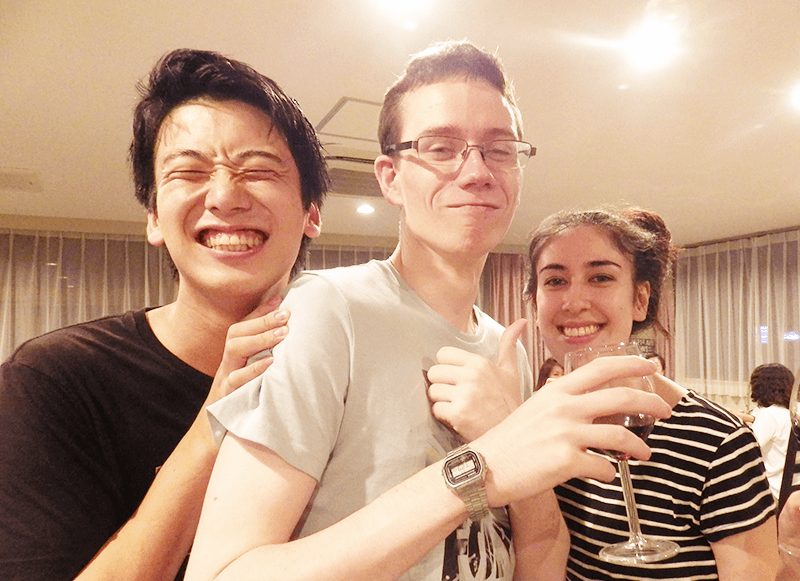 Enjoying building a better international place, Interwhao is happy to introduce our rooms to you to live brilliantly with various people.
Occupants hold some seasonal events such as BBQ, fireworks, Halloween.
From tomorrow, you will be the lead and enjoy your share life.
Facilities and Surroundings
Great access to major cities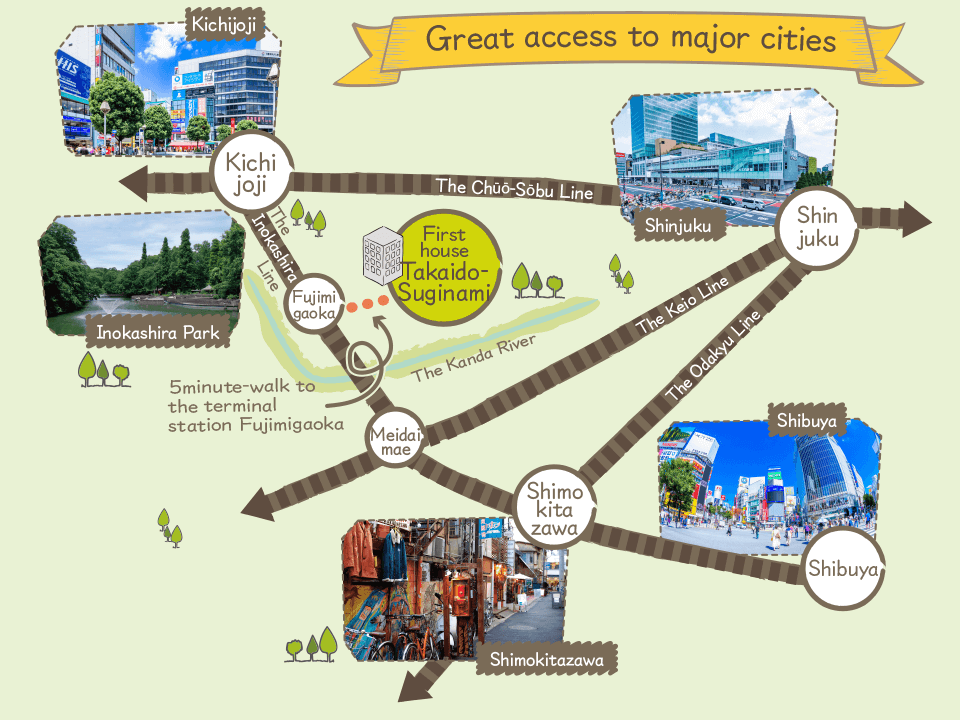 5 minute-walk to the terminal station Fujimigaoka
5

minutes to

Kichijoji

(Nonstop)
The most popular city to live and walk.

20

minutes to

Shibuya

(Nonstop)
A fashionable area and an "information-tech" area.

20

minutes to

Shinjuku

(Change at Meidaimae)
The world's busiest transport hub.

15

minutes to

Shimokitazawa

(Nonstop)
A popular city you might want to drop.
Easy access to Kichijoji by bike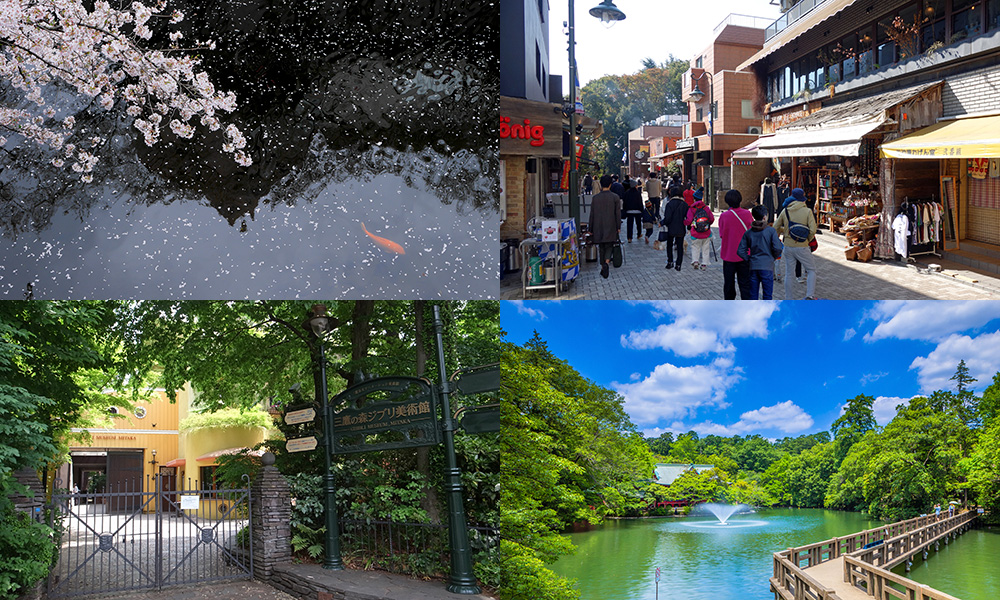 Living room and share space
Relaxing living room
We chose wooden furniture for a living room to feel the warmth of trees and a warm atmosphere.
We enjoy building a room with the concept that the people in the house are the lead and the interior and the furniture surround them even if the furniture are always used separately in various scenes.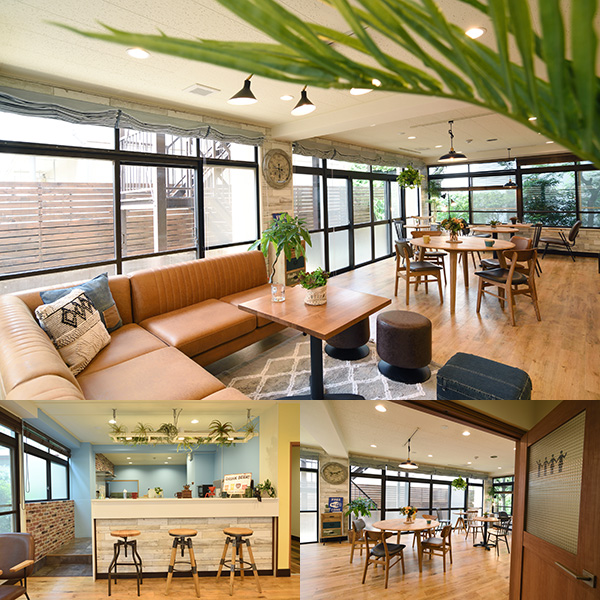 Playing room and Working place
There are another living room, a playing room, and a working place in the house.
Very nice table for both table tennis and working! With a original rainbow net, a fun and confortable place has been built.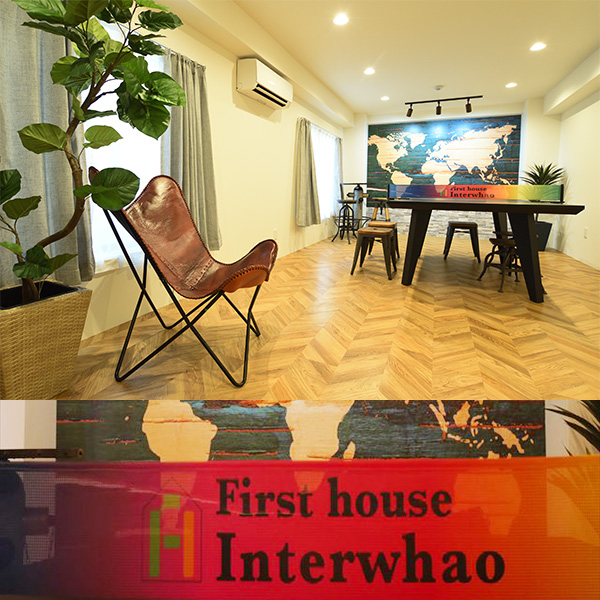 Free Kitchen
We chose kitchen appliances which are fashionable, functional, and easy to use. We hope that the people who love cooking might be satisfied with them.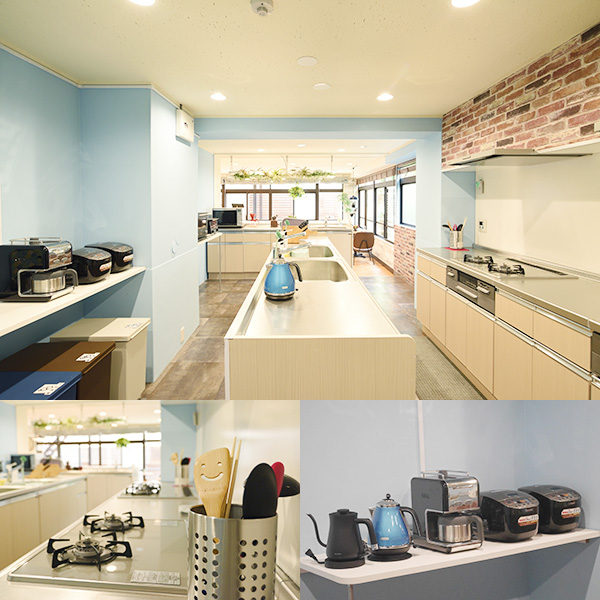 Sharing makes our house ecological, affordable, and fun.
No matter how our technology develops, we believe that the harmony and the warmth of people are important.
24 kinds of rooms
(mostly 8 tatami-mat size)
We used white wallcoverings for many rooms to let you feel how big the room is and not disturb your interior stuff.
The white wallcoverings are not just white but like herringbone and brick-ish.
Getting an idea from some nice cafes in Kichijoji, we chose a nice lighting for some rooms.