Room viewing from anywhere with your PC or smartphone!Now accepting online inspection!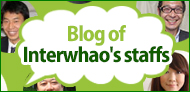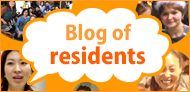 Recommended House!
Renewal Open in March 20th!!

Firsthouse Haneda Otorii is close to the entrance to the world which is Haneda Intenational Terminal station with 4 min for 3 stops. Also, you can come to the house without waiting for the traffic light with only 3 min walk. 14 min for Shinagawa station, and 28 min for Higashi Ginza station.

In this nice place for a good for international job, a room in the 2nd floor is 13.8㎡, and one in the 1st floor is 12㎡. The shower room and water sink is only for women in the 2nd floor.

Firsthouse Omori is only 8 min walk from Omori station in JR Keihin Tohoku Line where it is 2 next stops from Shinagawa station. You can go to Yokohama station by train for 18 min. Therefore, it's very easy to go not only to Tokyo direction but to Yokohama area!Supermarkets, convenience stores, and drug store are very close to the sharehouse so this environment must be convenient compared to other areas in Omori.  Common spaces and some rooms have been renovated in 2017, so you may really like this sharehouse!

The size of all rooms are about 10㎡ with good sunshine!! Shower rooms and bathrooms are separated in men and women. And the entrance is electric auto-locked so the security is good!! Since it is close to the station, it is convenient to go for shopping at a supermarket, convenience stores, book stores, drug stores, cafes, and so on.
Find Share Houses
Location Search
Easy access to
Search from the rent
Features search