I've studied English in the New Zealand for a month.
Hi! I'm Kan. I live in Firsthouse Yokohama Aoba.
I like to have a party in the sharehouse.
I linked the report I wrote.
1. Sakura in Gumyouji  ← detailed report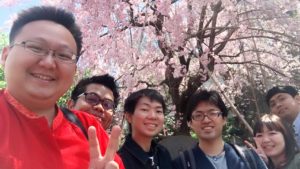 I went to Gumyoji with my friends in the share house.
Gumyoji is famous for Sakura(cherry blossoms) in Yokohama.
2. Halloweeeeeeeeeeeeeeeeen Party ← detailed report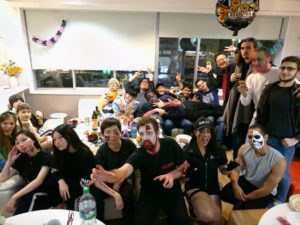 Half the tenants of our share house are foreign nationals.
So, Almost people like Halloween! If you don't like to dress up in disguise, it doesn't matter.
3. Chinese Food Party and Midnight Karaoke ← detailed report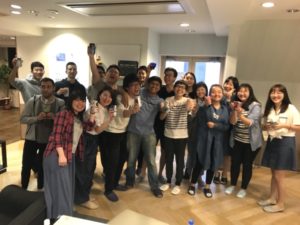 Many chinese student started to live in the Firsthouse Yokohama Aoba.
I made Chinese food with them. It was very interesting!
If you are worried about living in Japan, feel free to contact me.
If there is a property that matches your wishes, we can introduce it and provide a place to live.
I am looking forward to meeting you!